Things to Consider When Buying an Endzone Camera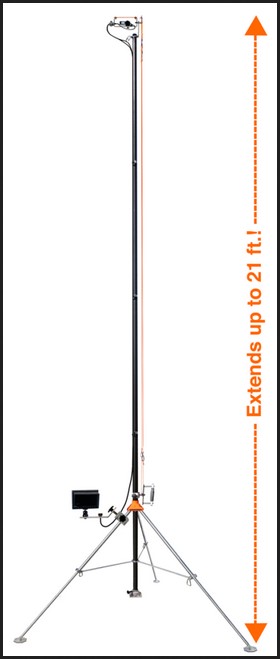 Have you ever heard about an endzone camera? Such a camera has been used for video recording field sports games, such as soccer and football. It has a robotic mechanism, allowing the camera to rotate and tilt. So that it can record the game from an elevated angle from the end zone. There are many benefits of endzone camera, one of them is it is easier to set up and has less components. If you are interested in buying one, here are things you should consider when picking one.
The Software System
When you are choosing the best endzone camera, you should consider the software system it is using. Such a camera records matches for replay and comes with a coaching software system. This system makes it possible for coaches to analyze the game as well as tell why certain matches work while others fail. It will be better if you choose the one that is able to synchronize to a cloud. This way, you can easily share the records for analyzing matches.
Moreover, make sure the camera uses software that enables notation, voice-overs, clip tagging, and highlights playing.
The Specifications
If you already have a high-speed camera, make sure it works with the endzone system equipment. If you do not own a camera, make sure you check the specifications equipped in the endzone camera you are going to buy. You also need to ensure that it can video record at least at 720p quality. Moreover, endzone cameras should have a 7-inch or bigger viewing monitor that functions to review plays. It should also feature a 30x zoom lens or greater.
The system of the camera also should not be heavier than 24 Kg. If it is heavier than that, it would be tiring to set up, carry, and disassemble.
The Battery Life
Take a look at the camera and viewing monitor when you consider battery life. Also, consider the options available for you to charge the battery. Newer endzone cameras include solar battery packs, which is suitable for you when you cannot charge the camera indoors. Sometimes, you find it hard to get breaks between matches. So that you are highly suggested to choose the one with fast-charging technology.
Tower Stability
Though you have a camera with nice specifications, it will be a problem if you are not able to get it to the proper height during the match. Make sure the camera has good tower stability. The tower needs to securely anchor to the ground. So, look for the one with pointed end-tips.
Other Features
Some endzone cameras offer other features besides the camera, standard tower, and viewing monitor. Check what accessories are included in the unit when you are comparing systems or models. You probably need to separately buy other accessories or equipment. Especially, if you are recording specific conditions during the match. You can consider buying an endzone camera that includes other useful features, such as shields, carrying bags, telescoping poles, and so on.
Those are the things you should consider when choosing endzone cameras.